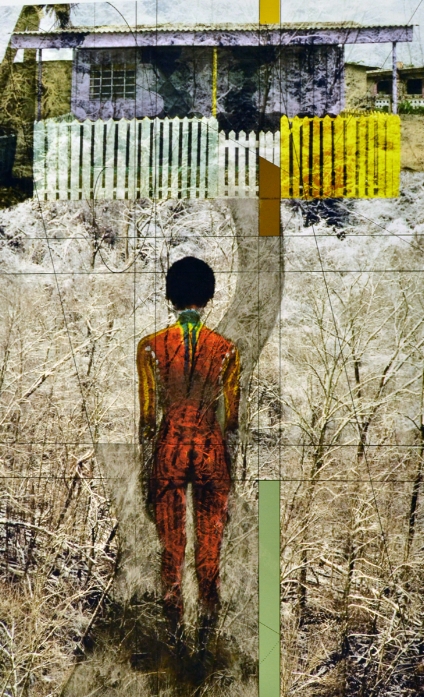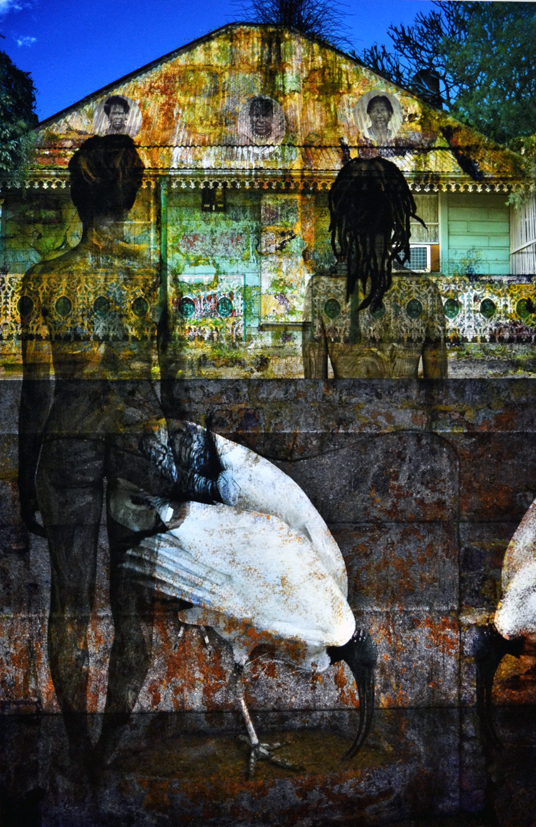 bio
Michael Platt (b. 1948- 2019) is widely recognized for his fusion of digital and conventional photography, drawing, and printmaking as a means to explore/expose "the human condition...in particular, the history and experiences of African and African Diaspora culture." His work involves tension between setting and subject, history and identity, and conventional imagery with non-conventional representation.

Platt's subjects – "the marginalized and the survivors" – exist in spaces that are discarded – a bare forest, a drained fountain, a crumbling room. The self-described "image-maker" assumes the role of storyteller as the supernatural presence of a human figure stirs spirit back into these forgotten places.

Platt was born and raised in Washington D.C. where he currently works and resides. He received his bachelor of fine arts degree at Columbus College of Art and Design in Ohio in 1970, and a master's from Howard University in 1973. He has held residencies at the Bob Blackburn's The Printmaking Workshop in New York City and Pyramid Atlantic in Silver Spring, MD. Platt has received numerous grants from the DC Commission on the Arts and Humanities and received the Mayor's Art Award for Excellence in the Visual Arts in 1999. Platt's artwork is represented in the Corcoran Gallery of Art, the Smithsonian American Art Museum, the Library of Congress' Prints and Photographs Collection, The David C. Driskell Center at the University of Maryland, Yale University Art Gallery, Hampton University Art Museum, and Schomburg Research Center on Black Culture of the New York Public Library.