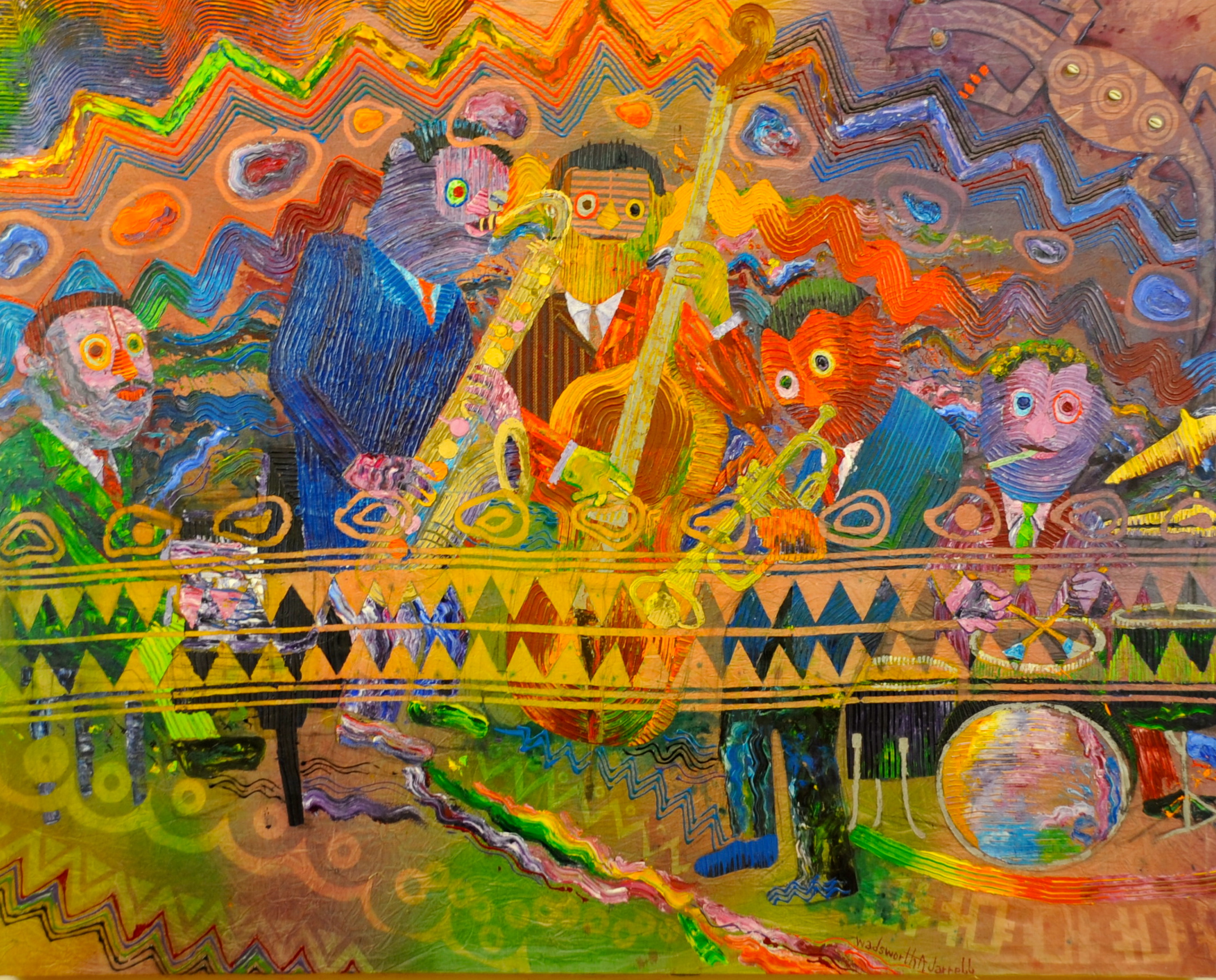 bio
Wadsworth Jarrell (b. 1929) emerged on the Chicago art scene just as the Civil Rights Movement was rapidly escalating. As an African American artist, he felt compelled to produce relevant works that would not only echo the liberation movement, but influence the visual identity of black culture. As a founding member of COBRA (Coalition of Black Revolutionary Artists), which evolved into AfriCOBRA (African Commune of Bad Relevant Artists) in 1969, he worked to promote art as a propaganda tool. AfriCOBRA's mission was to create a sense of solidarity and impact change through the establishment of a recognizable black aesthetic. This visual language would pull from traditional African art forms, luminous colors, rhythmic patterns, and black subject matter to evoke pride, power, and self-awareness. With Jarrell's input, the group challenged the widely held belief that "protest art" was could not be considered art at all.

In the forty years to follow, Jarrell's work became distinguishable for its provocative and vibrant character, as well as for the artist's loyalty to African symbolism and geometric patterns. Even as the artist has added three-dimensional works to his repertoire, he remains dedicated to this aesthetic. As Dr. Robert Douglas wrote, "Because his life has been a continued thrust for independence and free expression, because his art has remained truthful to African people's struggles, Wadsworth Jarrell, the artist as revolutionary, is a beacon of possibility for others."

Jarrell's iconic work has been featured in close to 200 exhibitions, including 28 solo shows. Major institutions like the Philadelphia Museum of Art, the Contemporary Museum of Art in Chicago, and the Smithsonian International Gallery have exhibited his work. Collectors include the Shomburg Center, the High Museum of Art, the Coca Cola Corporation, Atlanta Life Insurance Company, and the Montreux Office of Tourism (Switzerland). He completed his undergraduate studies at the Art Institute of Chicago, and received his Master of Fine Arts at Howard University.